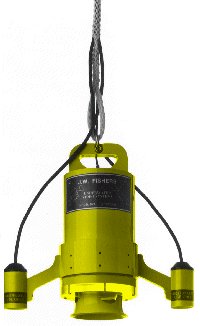 Options for the system include cable lengths up to 1,000', color or very low light B&W cameras, color or B&W monitors, PAL cameras for European use, additional lights, 12 vdc or 220 vac voltage inputs, 500' and 1,000' depth rated housings.
Key Features of the DV-1:
It's portability, rugged construction, and ease of operation.
The DV-1 is backed by Fishers exclusive, unconditional TWO YEAR warranty.